Industrial mobile dust free grinding machine KJ-4500
Multi-work position,come with three motores. save times and improve work efficiency
1. Imported ultra quiet motor with stronger power, cooling system included, lowe noise.
2.The main engine is equipped with manual/automatic pulse dedusting function. Automatically remove the dust improve the dust abs orption efficiency.
3.Host function of manual/automatic grinding, polishing machine operations, dust collection host synchronous work, grinding machine to stop working, the dust collection host delay 6-10 seconds downtime, effective processing pipeline in the dust.
4.High precision HEPA filter is adopted to effectively filter the dust, effectively enhance the filtering effect and prevent secondary pollution.
5.The main engine is equipped with high precision oil and water separator and oil mist machine. The grinding machine can be used to maintain the lubricating oil automatically and prolong the service life of the grinding machine.
6.The main engine is equipped with three motors, and the suction effect is stronger.To be used match with sanders, the dust collecting rate will be over 95%
7.The main engine adopts the integrated design process, the whole is more beautiful and practical, convenient for daily cleaning and maintenance.
8.Widely used for Car paint, Furniture polish, hardware polish ect..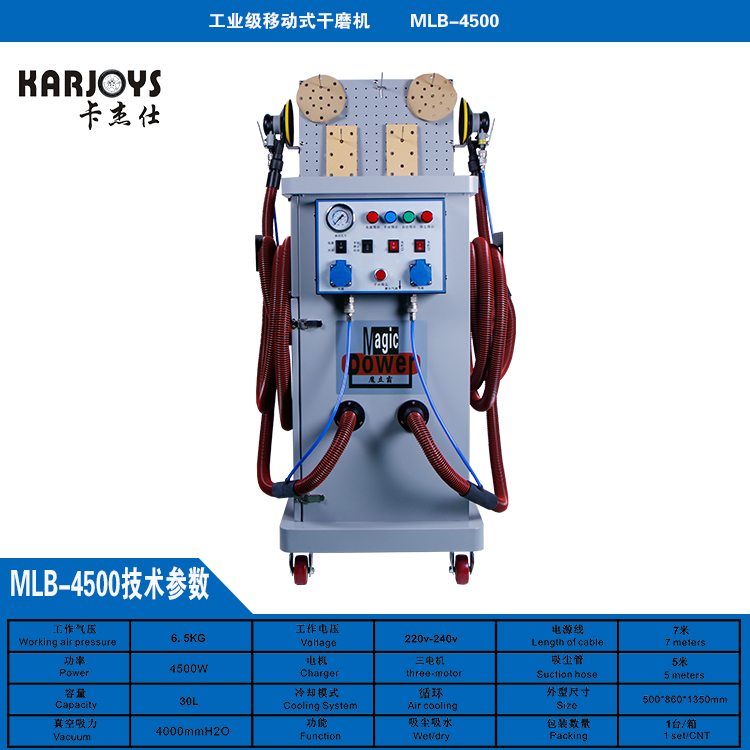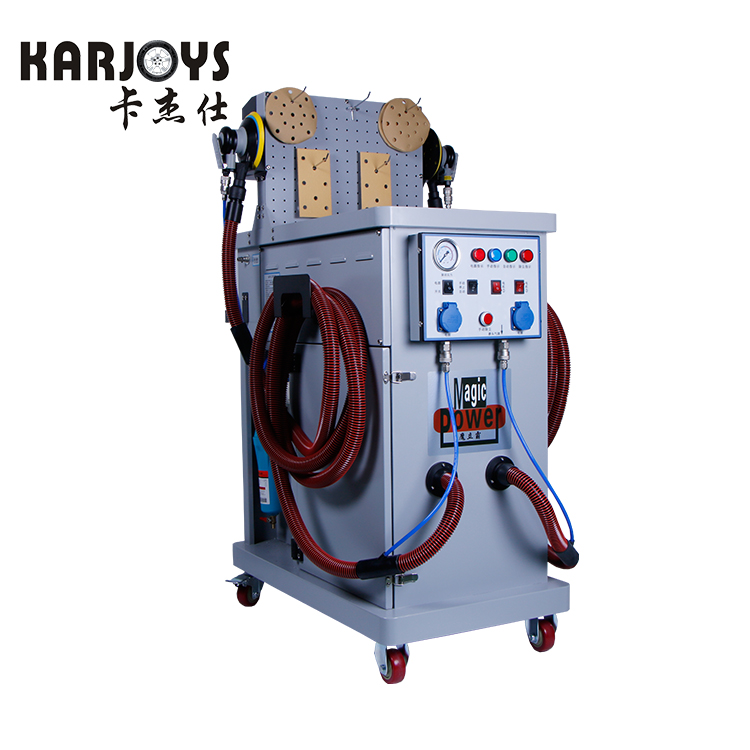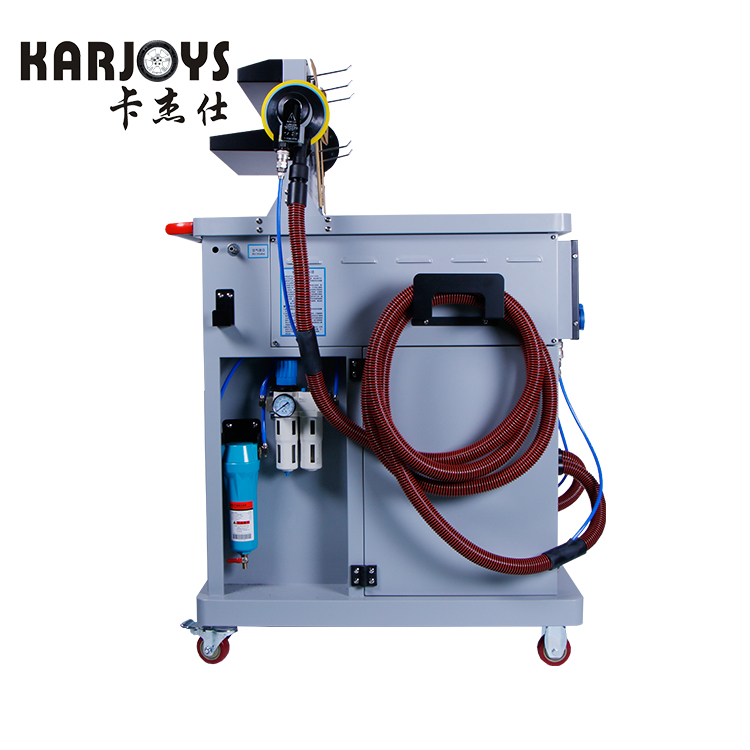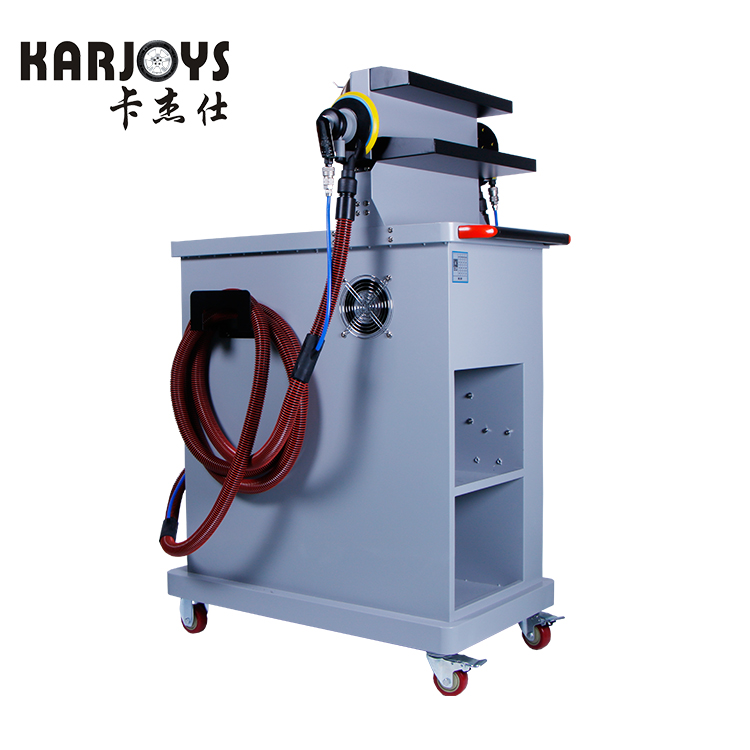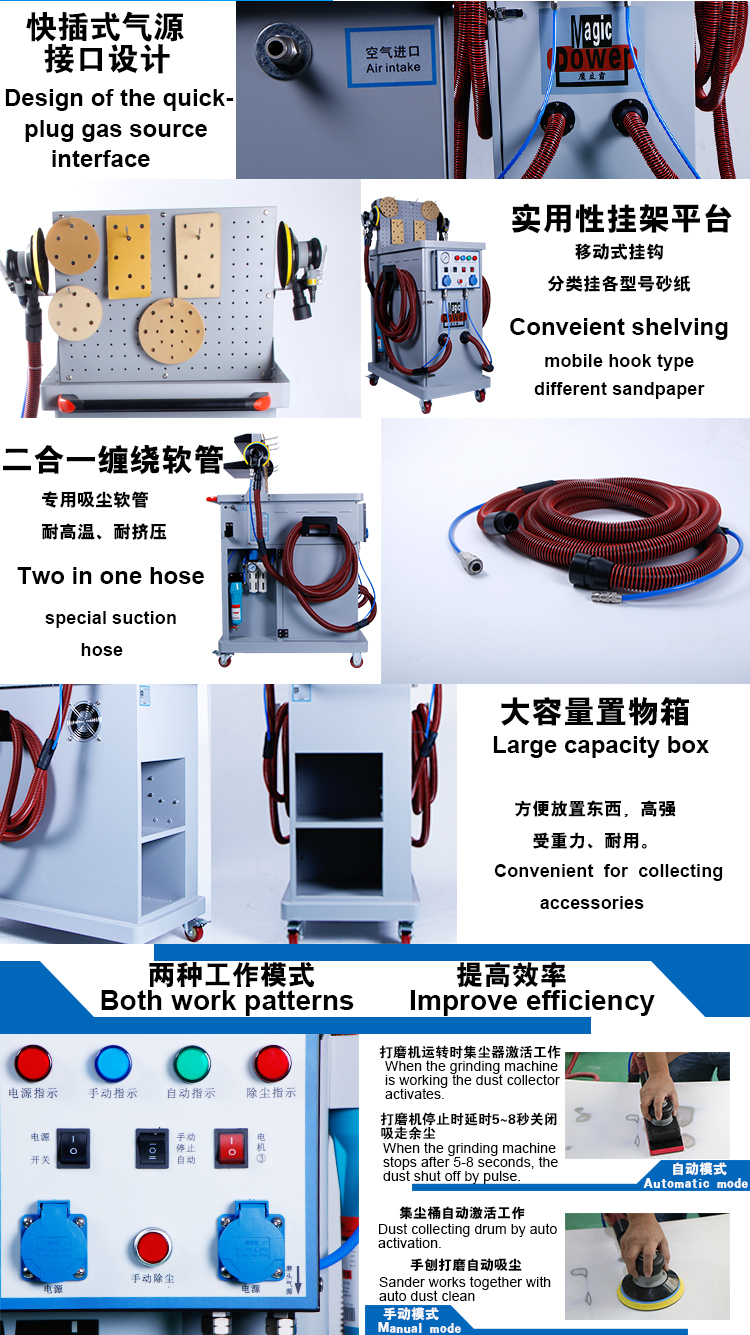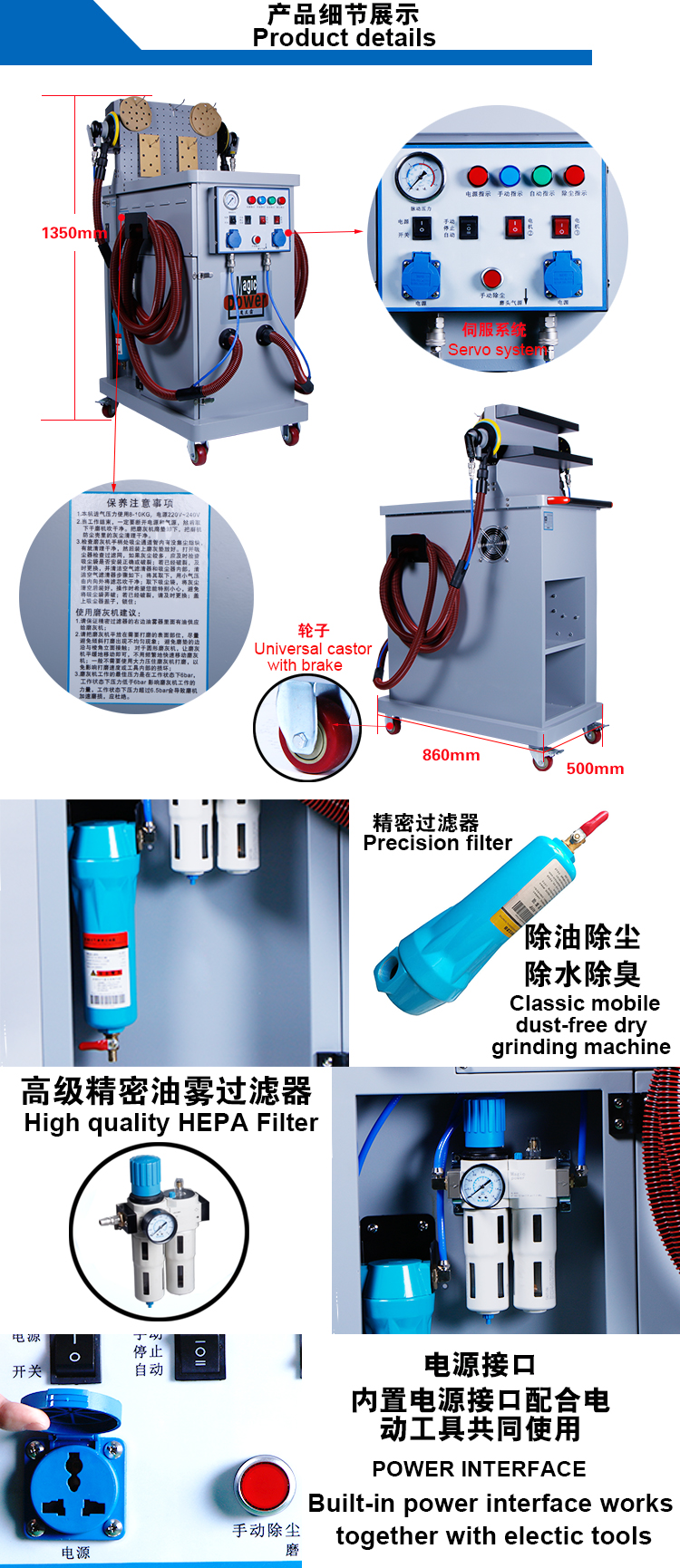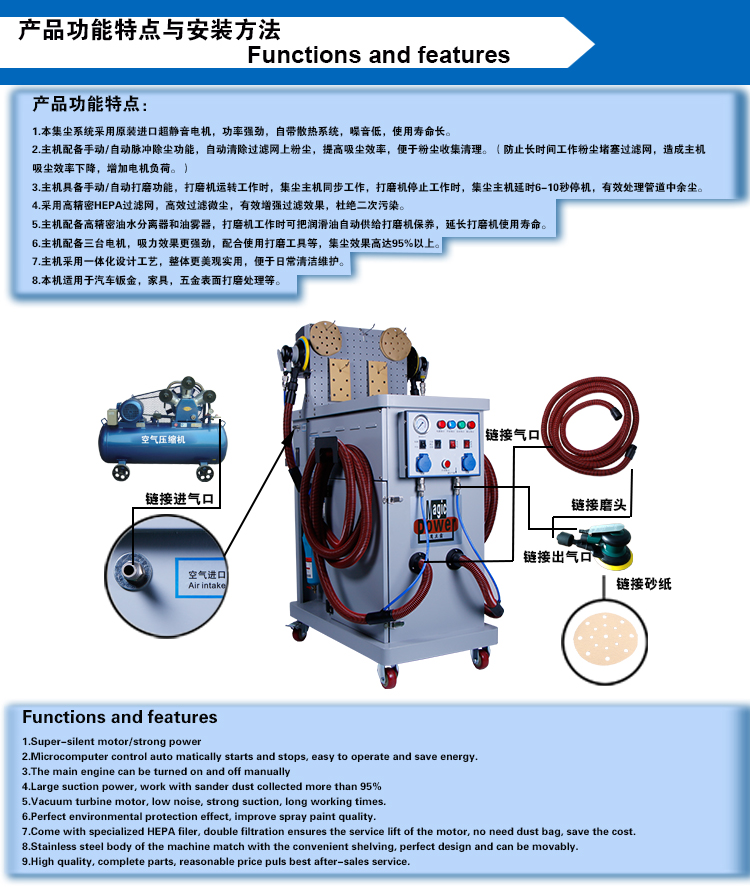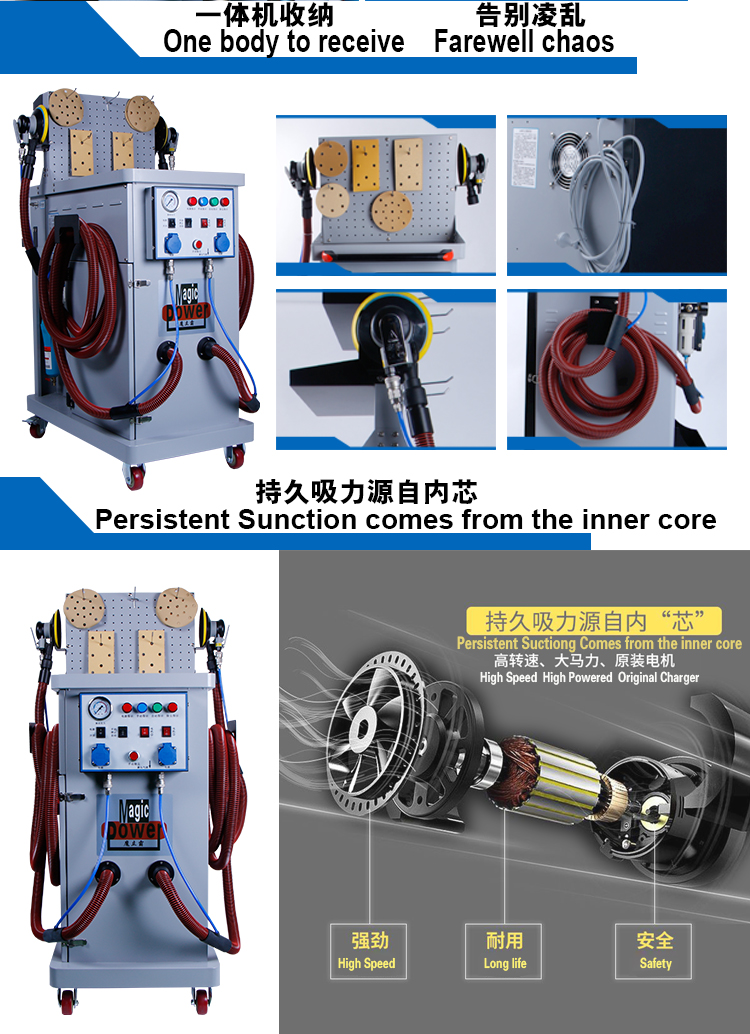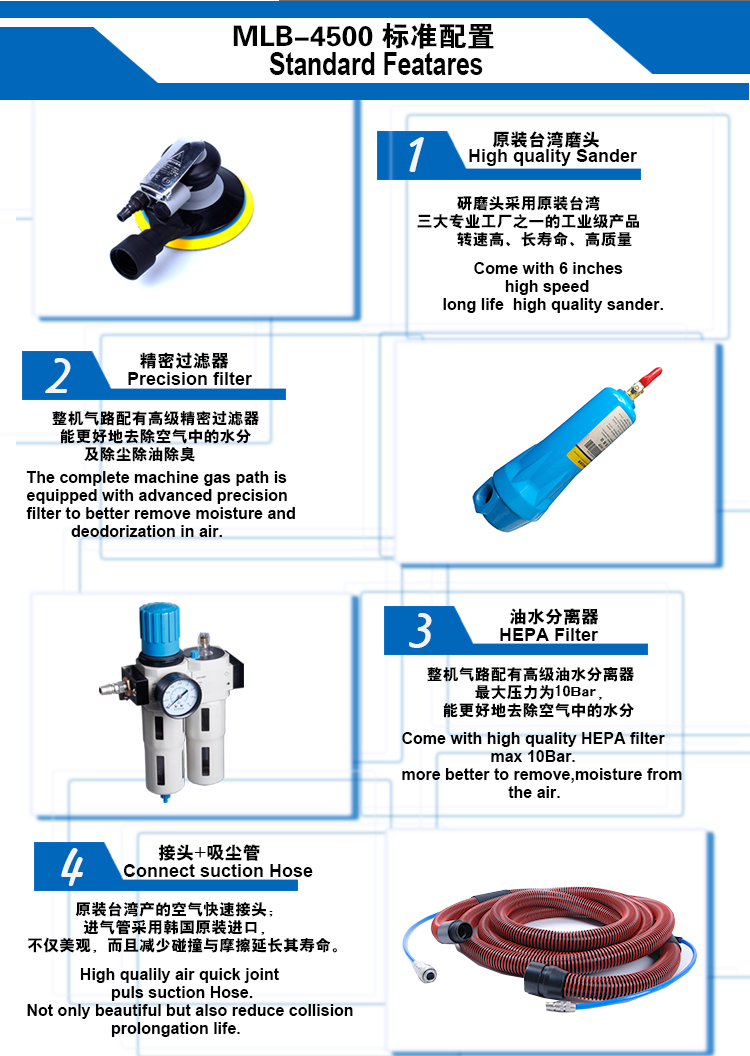 Time:2018/1/22 0:00:00