Hot sell classic Dust-free dry grinding machine
Widely used for Car paint, Furniture polish, hardware polish ect
1. Imported ultra quiet motor with stronger power, cooling system included, lowe noise.
2. Automatic pulse dust function will be working after the machine out of work.
3. HEPA filter dust improved the filter effect.
4. To be used match with sanders, the dust collecting rate will be over 95%.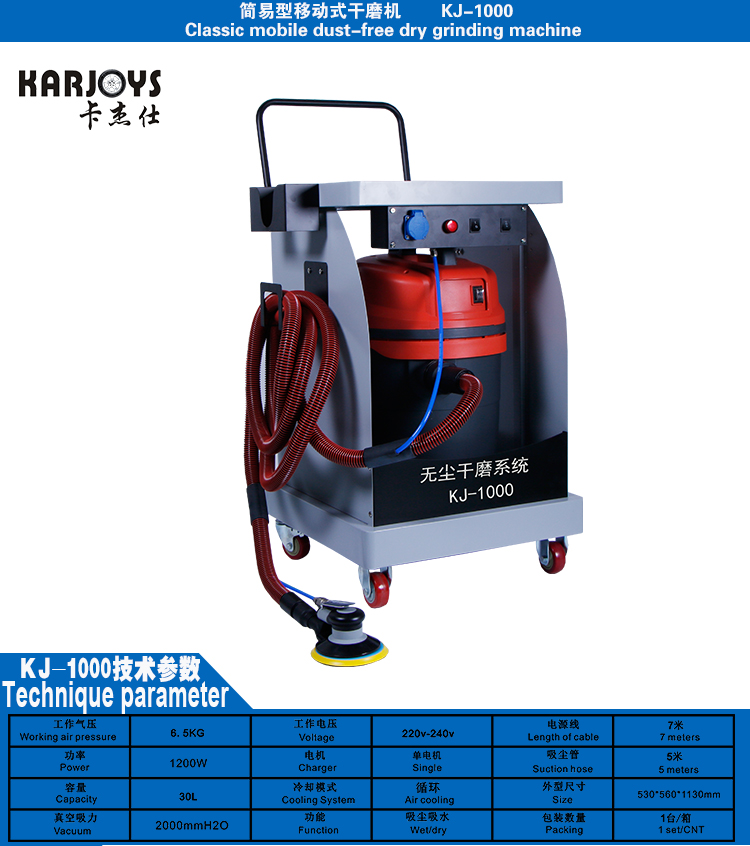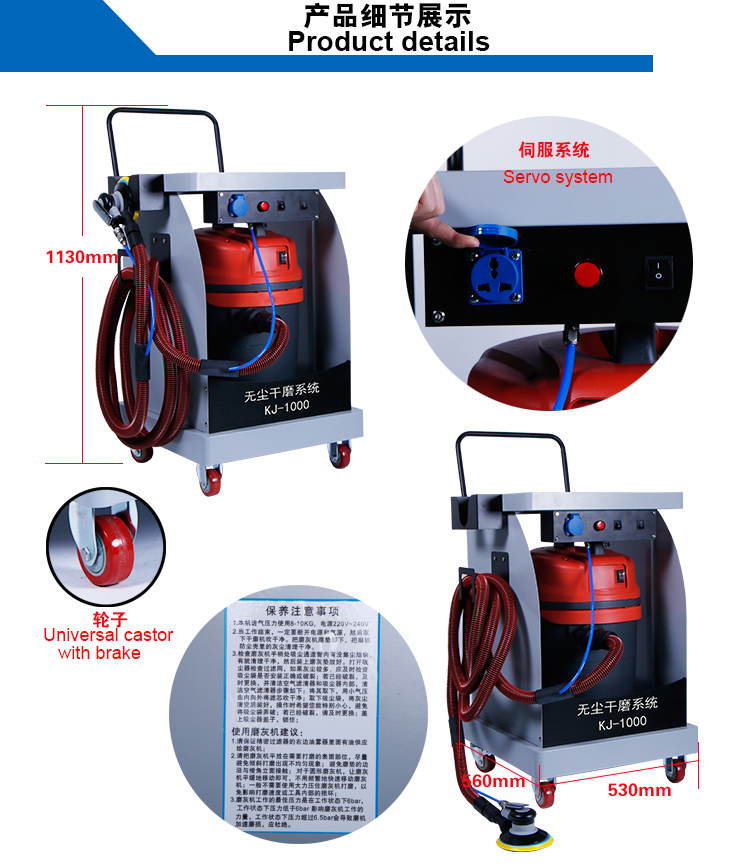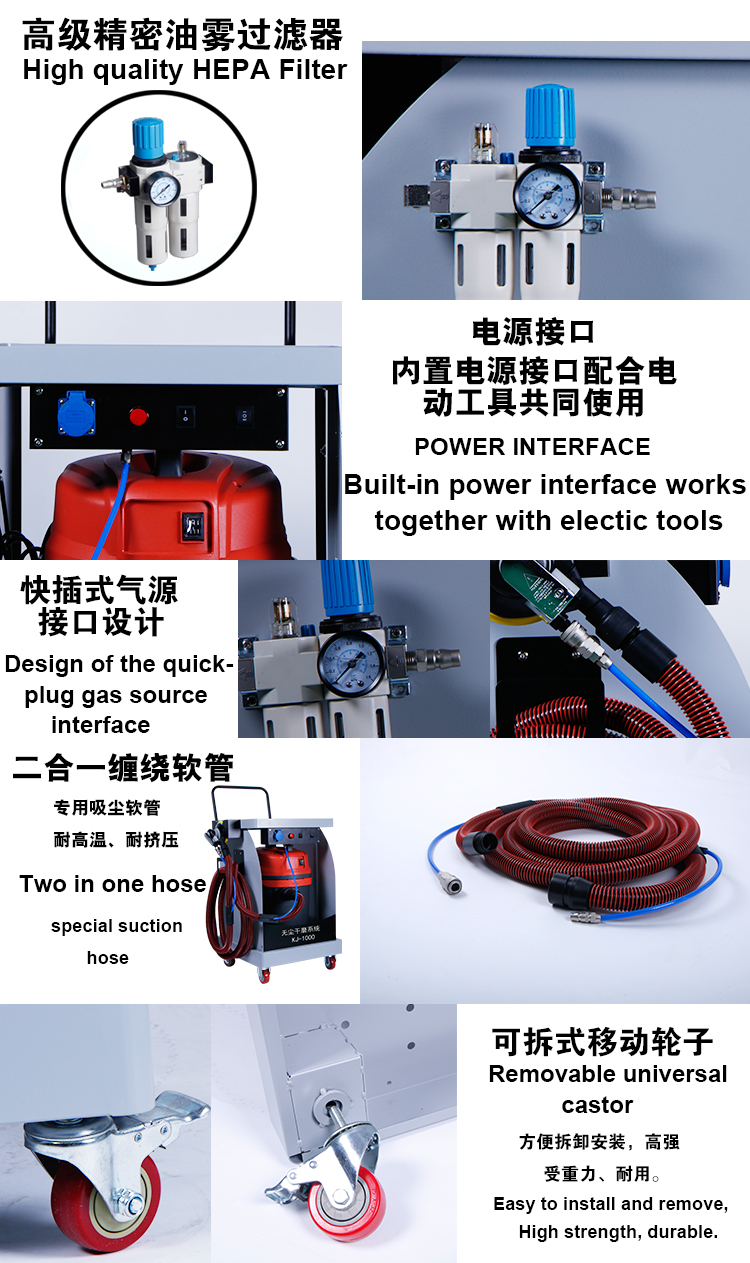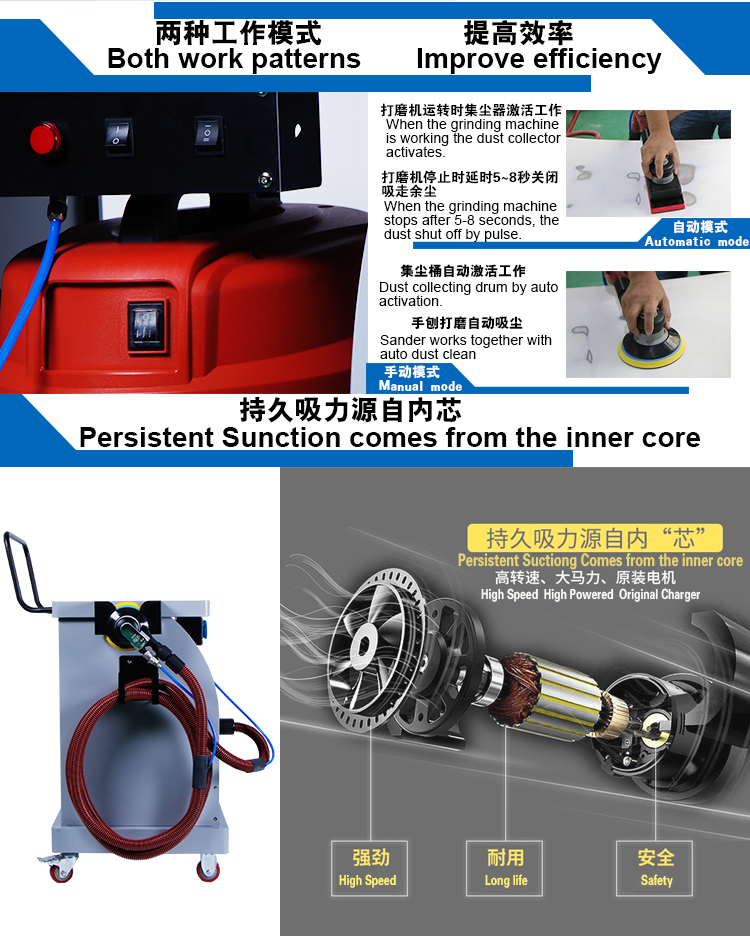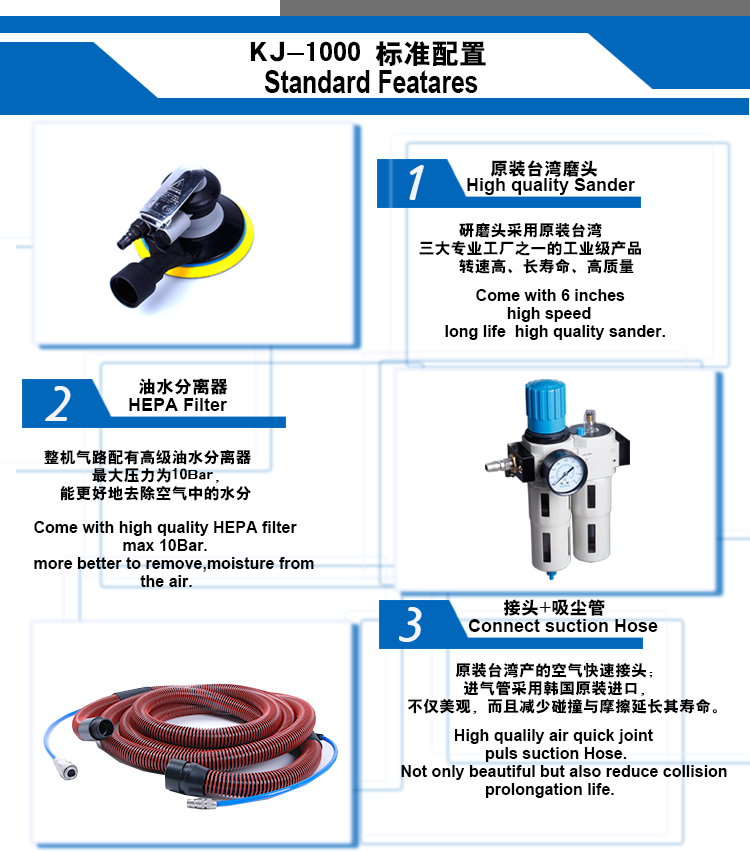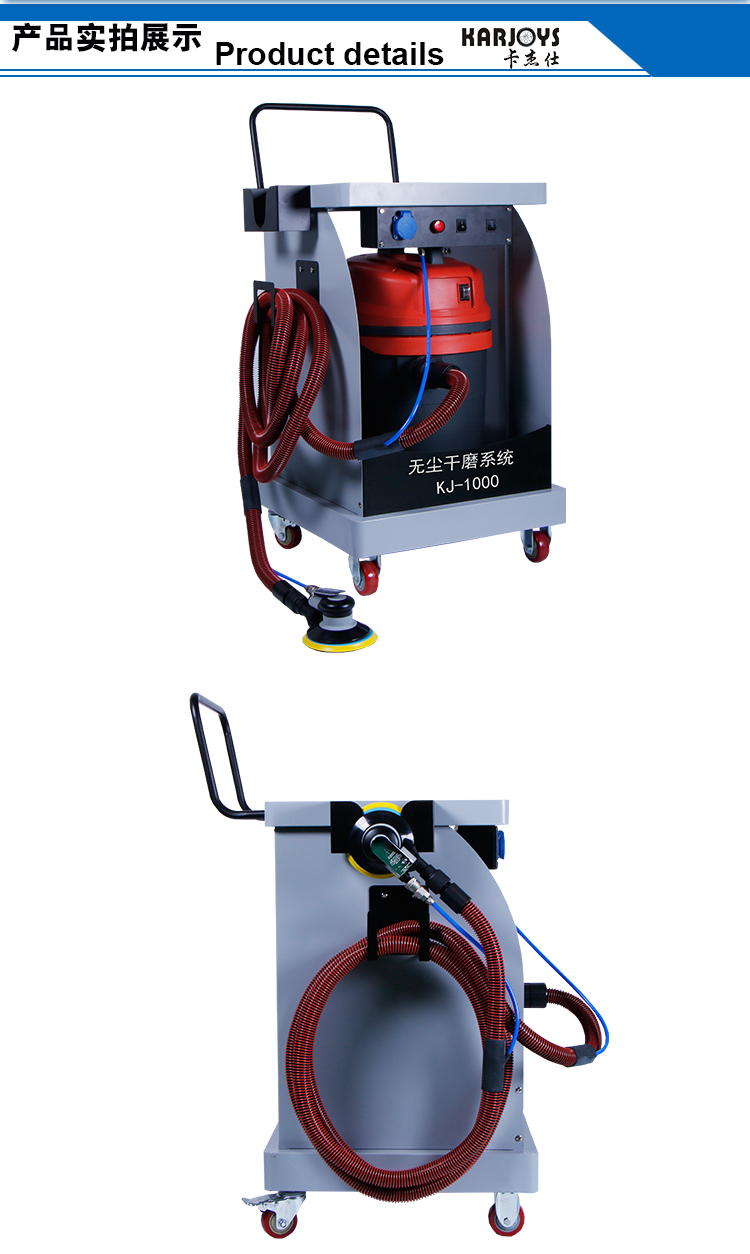 Time:2018/1/22 0:00:00